MOBILE APP
DEVELOP & PROMOTION

MOBILE APP
DEVELOP & PROMOTION
Increase your App Downloads With Our Custom Mobile App Development Services
With our custom mobile app development services for iOS & Android, we'll help you increase downloads in the mobile app market because we have the best mobile app marketing tactics in the business.
Get Quick, Reliable, and Custom
Mobile App Marketing Services
The massively increased online reach provided by mobile applications makes them valuable corporate assets. These smartapps can be used by businesses to promote customer loyalty and long-lasting relationships. The biggest challenge, though, is catching consumers' attention and keeping it long enough for them to download and use the applications. This is the situation where investing in a marketing plan might be advantageous. Mobile app marketing is essential for the success of a mobile application because each app must compete against other apps to be seen in the app store. It is also crucial for properly monetizing the app by enabling it to attract customers for the business.
Fast SEO Services is the best mobile app development company that offers trusted app marketing services that help your business' application grow. Your business application will stand out and draw users thanks to the work we put into it. Thanks to our expertise in app store optimization techniques, we guarantee that your mobile app has everything it needs to rank highly in the App Store or Play Store, depending on the circumstances. We provide the resources the app needs to outperform its competitors and claim the top rankings. This results in more visibility and traffic, which raises the app's downloads and the client's customer base.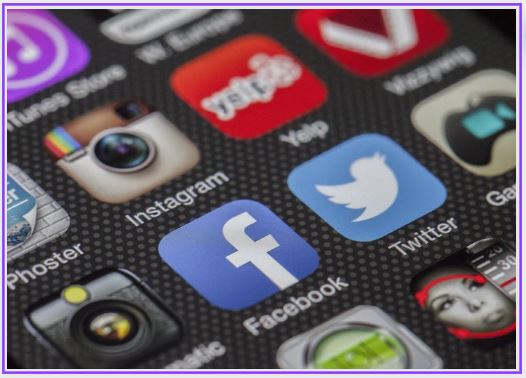 You've Finally Found the Right
SEO Company With Answers
Contact us to work with a results-driven Fast SEO Services
Reach New Heights in
App Visibility, Downloads and Rankings
Mobile app marketing's main goals are to increase downloads, engage existing users more, and enhance their overall experience. Press releases, social media promotion, competitor analysis, mobile app analytics, paid advertisements, and user experience (UX) improvement are all components of a comprehensive app marketing strategy. With the aid of our iOS app development services, we can assist you in creating and implementing a unique mobile app marketing plan to increase organic app downloads, increase traffic, and enhance user engagement for your mobile application.
As the use of smartphones has grown, so has the demand for apps. People now utilize mobile apps to complete a variety of daily tasks, from buying veggies to booking movie tickets to online studying. In fact, you can sell pretty much any kind of app today that has some real-world application. However, did you know that most apps available on the Play Store and the App Store are never downloaded? Understand why? Most likely because they have too little visibility, yet it's also possible that they are not beneficial. To improve the organic visibility and ranking of your mobile apps, work with our team of qualified app marketers.
Reach Out to Your Target Audience with Our
Mobile App Marketing Services
With the help of our android app development services, we are a team of diligent and sincere mobile app marketers who can expand your company. It is now absolutely necessary to target mobile consumers because everyone utilizes mobile devices to explore the internet. We can create a unique marketing promotion plan tailored to your business domain using the right promotional strategies and tactics.
Our team has extensive understanding of the mobile sector and experience that may set your company apart from your rivals and guarantee that every user lands on your company website alone. You are missing out on some fantastic business chances if you are not already focusing on the mobile app industry. We will provide the custom mobile app development services to raise your company's visibility.
Let's Market Your Mobile App Today!